Eating for Two!
Healthy eating habits make sense at every stage of life.
During pregnancy, you can ignore many of the old wives' tales. For a start, there really is no need to eat for two!
A well-balanced and varied diet.
A good combination of protein, carbohydrates, fruit and veg at every meal.
An adequate daily intake of iron, calcium and fibre.
Sensibly-sized portions.
These pointers make good sense, at every stage of life, not just during pregnancy. And it's an excellent idea to get into healthy eating habits before your new arrival makes their appearance. It'll make weaning and family meals a cinch.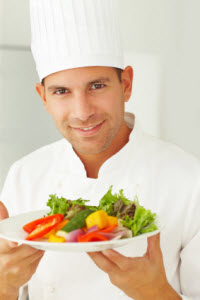 Try to avoid fast-food outlets. The smell can be overwhelmingly tempting, especially when you're hungry, but the foods served are often high in calories and low in nutrition. Try to carry healthy snacks with you – dried fruit and a selection of nuts and seeds, for example, are all good choices – to help you to avoid temptation.
When you're at the supermarket – especially when you're feeling tired and run-down – it can be hard to escape the lure of the cakes, cookies and confectionery aisles. When you fancy something sweet, dried fruit – like apricots and Sunsweet prunes - can hit the spot just as tastily. They are sweet, satisfying and a rich source of nutrients like vitamin K, potassium, vitamin B6, copper and manganese.
When you're thirsty, water or well-diluted fruit juices are a better choice than carbonated soft drinks which can be high in sugar and artificial ingredients. Aim to get 8 servings of fluids – water, milk, herbal teas and fruit juices – on a daily basis.