Boosting Digestion During Pregnancy
The European Food Safety Authority (EFSA) confirm daily consumption of prunes helps maintain bowel regularity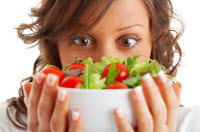 As your baby and belly grows, your digestion can become sluggish. Even women who do not normally have problems with digestion can find that they suffer from unpleasant and uncomfortable symptoms. Bloating, acid reflux, nausea and constipation can be signs that your digestive system is not working optimally. Your body's systems change to accommodate your baby, during pregnancy. And although very little can – or should - be done about these natural, hormonal changes, there are many things that can be done to boost digestion.
During pregnancy, it can be a good idea to make friends with prunes. They are rich in many of the substances that gynaecologists recommend; like fibre, for example.
And now, it's official! The European Food Safety Authority has confirmed that the daily consumption of prunes - approximately 100 g - can help to maintain bowel regularity.
Sunsweet Prunes - Nutritional Information
| | | |
| --- | --- | --- |
| Average Values for | 100g | 40g |
| Energy (kg / kcal) | 968/229 | 387/92 |
| Fat (g) | 0 | 0 |
| of which saturated fatty acids (g) | 0 | 0 |
| Carbohydrates | 57 | 23 |
| of which sugars (g) | 38 | 15 |
| of which polyols (g) | 15 | 6 |
| Fibre (g) | 7.1 | 2.8 |
| Protein (g) | 2.2 | 0.9 |
| Salt (g) | 0 | 0 |
| | | | |
| --- | --- | --- | --- |
| Vitamins & Minerals | 100g | 40g | % daily value (based on an average adult) |
| Vitamin K (g) | 60 | 24 | 79 |
| Vitamin B6 (mg) | 0.21 | 0.082 | 15 |
| Potassium (mg) | 732 | 293 | 37 |
| Copper (mg) | 0.28 | 0.11 | 28 |
| Manganese (mg) | 0.3 | 0.12 | 15 |